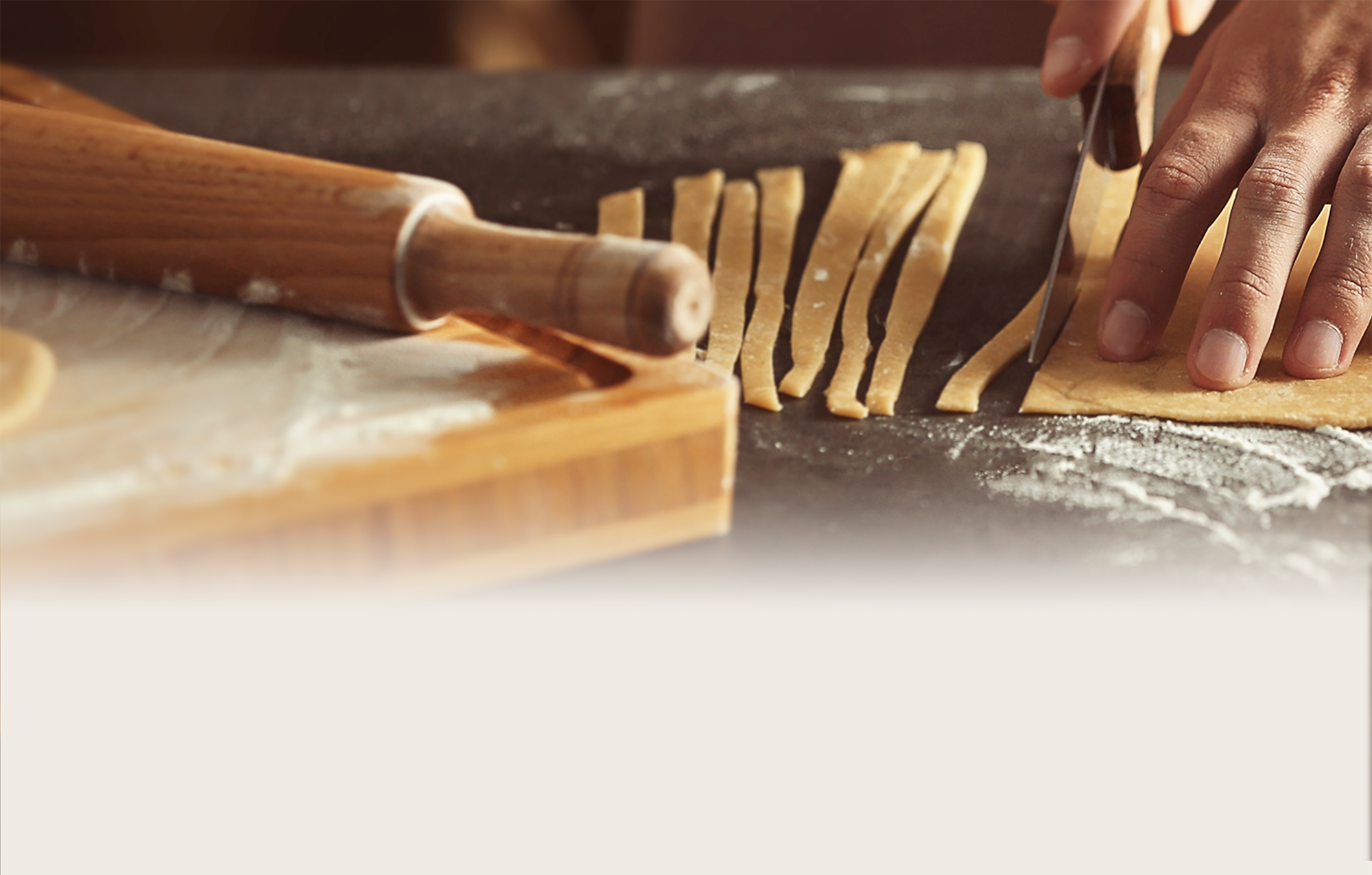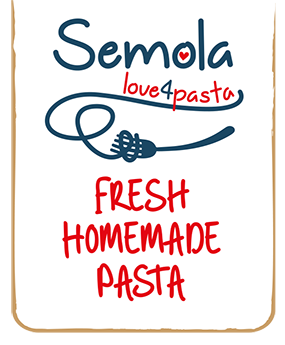 ---
Eating well is the greatest gift we can give to our body and our mind. Being convinced is a good thing.
Innovation and tradition
---
Semola's kitchen is an artful balance between innovation an Italian culinary tradition.
The ability of exciting own takes on tradition, the dedication in choosing high quality raw materials coming directly from Italy and from the local area, in full respect of the seasonality so that their impact on the environment is as low as possible, are the ingredients of every dish prepared with great care and attention, bringing flavours, scents and colours into an unforgettable encounter between feelings and emotions.
Our flour
---
When attention to allergies and proper nutrition become more and more thorough, it is helpful to know the difference between "flour" and "semola"(semolina). The difference lies in the starting product: soft grain if we are talking about flour produce, and durum wheat for semolina produce.
White flour has several numeric characters ranging from "00" to "2": these indicate how finely the wheat was ground. The more the wheat is processed, the fewer vitamins and minerals are left.
The semolina, however, has a more yellowish colour, thanks to the antioxidants within, and a more granular and coarse texture, characterised by a low refining of hard wheat. For this reason, semolina has a lower glycemic index, a higher fibre content, and is more easily digested.
The grains and flour we use are preservatives-free and organic products coming exclusively from Italian producers.

---
Tumminia Semolina
Hard Wheat from the Trapani area in Sicily. Harvested three months after sowing, this type of wheat is processed with stone mills. Maybe you did not know that...a whole wheat flour with a high protein value and a low gluten index is produced from this wheat.
Whole Wheat Senator Cappelli
This Wheat is produced from grain from the Murge area in Puglia, it was commonly used in the '30s and' 40s.Maybe you did not know that...the name comes from senator Raffaele Cappelli from Abruzzi, promoter of the agrarian reform developed at the beginning of the twentieth century, which led to the distinction between hard and tender grains.
Remanufactured semolina of Saragolla
This semolina was brought to Italy by Balkan populations in 400 AD, the term "saragolla" is thought to derived from ancient Bulgarian, "yellow grain". Today, this type of grain is cultivated only in some areas of Abruzzo, Molise and Basilicata. Maybe you did not know that...its stem can reach 6 feet (180 cm), its flour is yellow with a high content of selenium and beta-carotene, excellent antioxidants.
Durum wheat flour
Durum Wheat semolina comes from some regions of southern Italy, this semolina supplies a remarkable contribution of minerals and vitamins to your body. Maybe you did not know that...this semola is low in ash, so its pasta does not darken over time.
Whole wheat spelt flour
From the intense yellow color and the flavour of unmistakable aromatic essences, the Einkorn wheat is a type of cereal rich in vitamins. Maybe you did not know that...it's so easily digested to the extent of being comparable to fruit or vegetables and some argue that it is the oldest wheat cultivated on Earth.
Dinkel wheat flour
This Particularly appreciated because naturally sweet with walnut essences. Maybe you did not know that..dinkel wheat is rich in fibre and vitamins of group B, useful for the well being of the liver.
Chickpea flour
Chickpea flour is manufactured from the bean of the same name, since this flour is gluten-free is particularly suitable for people suffering from celiac diseases.Maybe you did not know... it's high in protein and fats such as linoleic acid, which is perfect for people who suffer from heart diseases.
Corn flour
This flour is made from the inner section of the corn kernel, this type of flour is produced by a very fine grinding called "Fumetto".Maybe you did not know that...this kind of flour, compared to the other, is roasted instead, a natural process that gelatinises starch particles.
Khorasan grain flour
Amber-coloured, khorasan grain is cultivated in the United States and Canada and requires a very hot environment with low precipitation. This sweet buttery grain is also suitable for cakes and biscuits preparation in addition to pasta. Maybe you did not know that... it is said to have been discovered and imported into the United States by a pilot who, after having found some seeds in an Egyptian sarcophagus, gave them to a friend who sowed them in the state of Montana.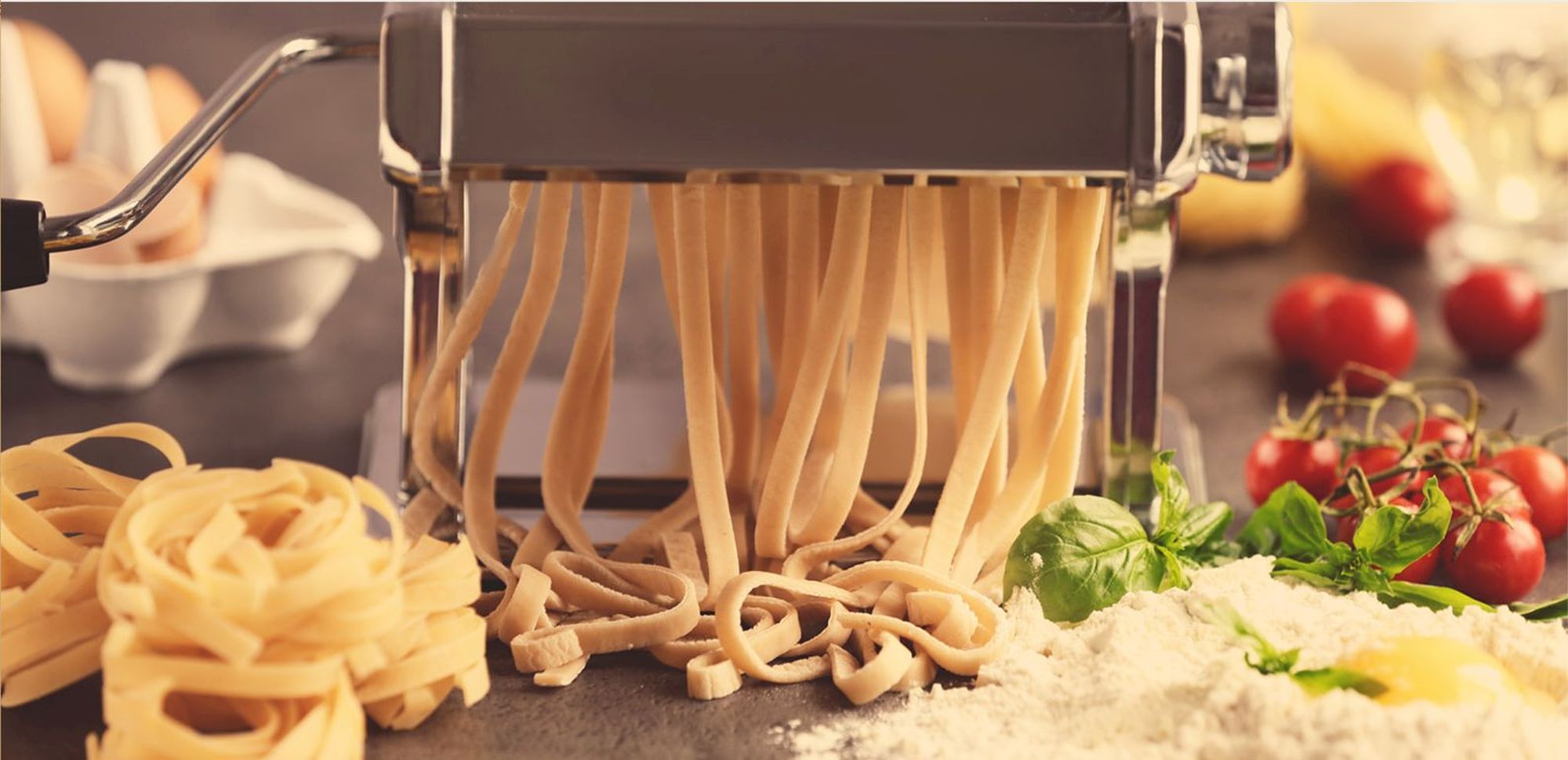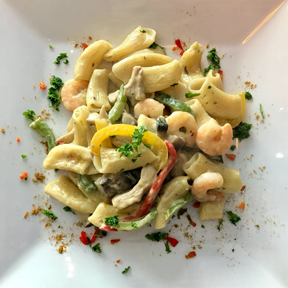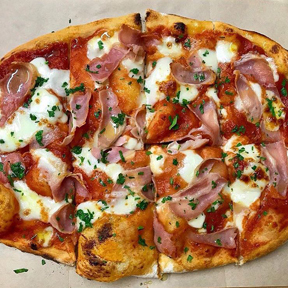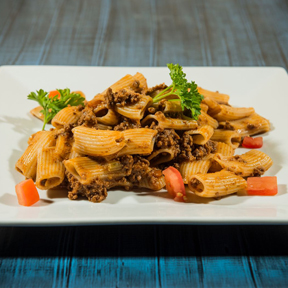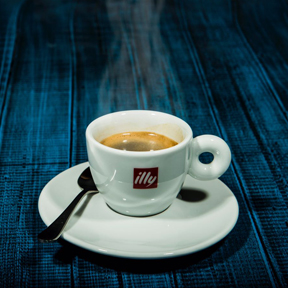 ---
Semola is a multi-sensory experience that defends the right to eat well, not only with the mouth but also with the eyes and the heart.
This is why the restaurant is characterised by a warm lighting system, and the entire venue has been designed and furnished by an exclusively Italian team.